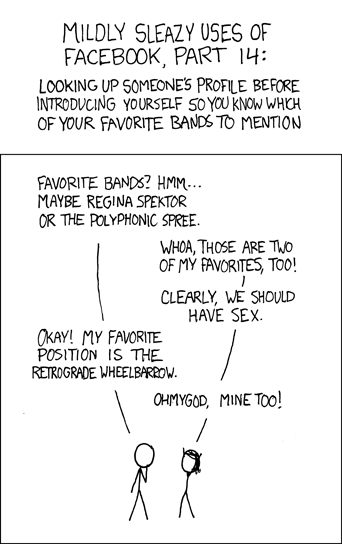 Moto: "Facebook is a social utility that connects people with friends and others who work, study and live around them. "
Suspect: as something gets bigger and bigger, it losses some of the essential meaning.
Fact: Facebook's Beacon was released inNovember as a part of its Facebook Ads platform. It is designed to track the activities of Facebook users on a series of 44 Web sites, and to report those activities back to the users' Facebook friends, unless specifically told not to do so. The lack of disclosure about what was going on has led to a maelstrom of criticism against Facebook over the past few days. Facebook's tracking was far more invasive and extensive that the company originally let on.
In the media: "We believe that in this market people will constantly try to find ways to exploit the personal information they have and that they gather" (Mark Cooper, CFA).
My two cents on this: I ask myself how web2.0 giants can grow and be profitable without forgetting its roots and letting down their users?
Addendum: Facebook users are winning the battle.